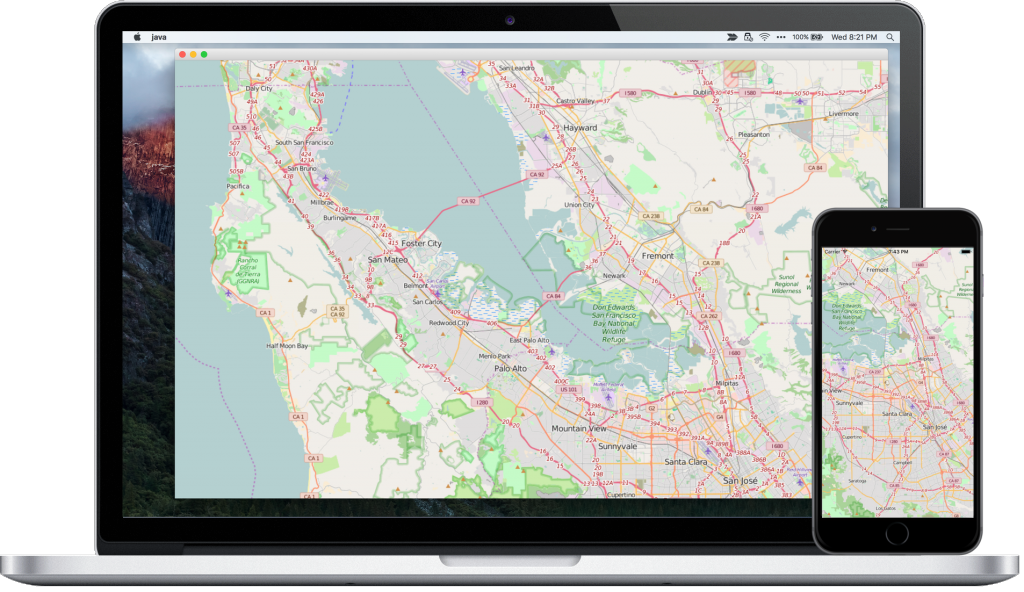 ---
High Performance, Great Functionality
Gluon Maps is built with high performance in mind, but that doesn't mean functionality is missing. Gluon Maps offers layer overlays, multiple tilesets, and much more.
Open Source, Open Community
Gluon Maps has a long and proud heritage, originally being developed by none other than James Gosling. Gluon has continued to keep this project alive, refining and improving the implementation. The source code is available under the GPL license, and external contributions are very welcome.
Commercially Supported
As with all Gluon open source projects, Gluon offers commercial support in a variety of ways.
Gluon can provide custom consultancy and training, commercial licenses, and finally open source commercial support.