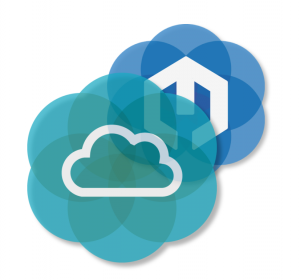 An increasing number of companies face requests from their users and customers to offer their services via mobile applications. Thanks to Gluon CloudLink and Gluon Mobile, Java developers can easily extend their enterprise functionality to cross-device Java mobile applications, using a single user interface based on JavaFX and Google Material Design.
While this already makes the development of mobile enterprise applications much easier, we heard from customers and partners that there is more to do. Companies want to measure the success of their mobile applications. They want to offer first and second line support, and be notified about potential issues. They want to associate behavior with their users. They want to manage content and media that should appear on their users mobile devices remotely, and target different device types in different ways. Everything should be secure, and multiple roles should guarantee that different people can do different things, based on permissions.
Products that fulfil these requirements are often categorised as MBaaS (Mobile Backend as a Service) solutions. Today, we are really excited to announce that Gluon CloudLink is also a first-class MBaaS system. We have been working on this with a very experienced team of Gluon engineers for a number of months, and we are thrilled with the progress. We plan to release the Gluon CloudLink MBaaS before the end of the year.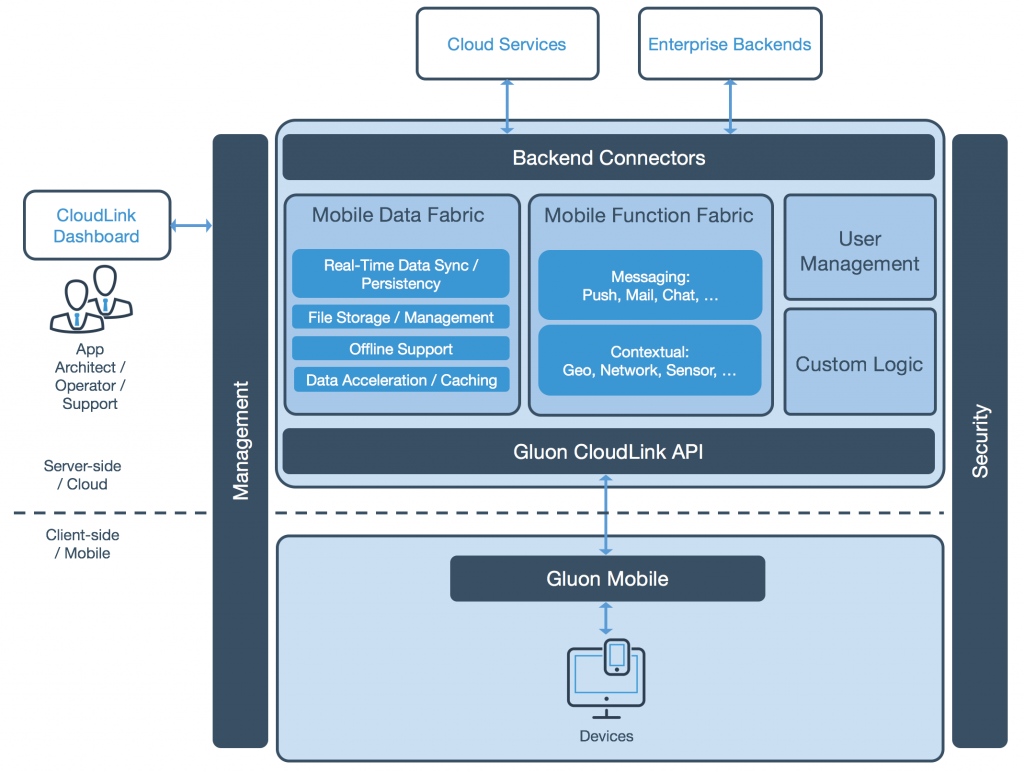 The functionality described above will be configurable by administrators using the Gluon CloudLink Dashboard, which we briefly spoke about in relation to our Oracle JavaOne Community application last month. Depending on a users role in an organisation, it will be possible to use the Gluon CloudLink Dashboard to provide first- and second-line customer support, manage the content and media, browse all data, watch usage statistics, analyse app behavior based on device and user categorisation, and much more.
Gluon CloudLink provides first-class support for Gluon Mobile, making it trivial to connect Gluon Mobile applications to the CloudLink MBaaS. However, for application developers that don't want to use Gluon Mobile, we are also finalizing Gluon CloudLink libraries for native iOS and Android applications, and also a JavaScript library for web-based applications. The best integration, of course, will be with Gluon Mobile as the remote data synchronisation using the JavaFX Observable pattern is shared functionality between Gluon Mobile and Gluon CloudLink.
The Gluon CloudLink MBaaS is yet another step towards professional mobile enterprise application development using Java. Together with Gluon VM and Gluon Mobile, the Gluon CloudLink MBaaS provides an end-to-end offering between mobile devices and public or private cloud systems or enterprise backends.