Gluon will be making its way to JavaOne this year, with four representatives making the pilgrimage. Johan Vos, Eugene Ryzhikov, Jonathan Giles, and José Pereda will be on site, with Johan, Eugene, and José presenting on Gluon-specific topics. For those of you attending JavaOne this year, please come along to our sessions – we look forward to talking to you about how Gluon can help solve your problems. Feel free to chat to us anytime in the conference halls (the best part of any conference!) – we'll be the ones wearing the Gluon logo proudly on our shirts.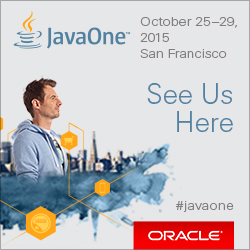 Our sessions:
JavaFX on Mobile and Embedded: Status and Future Plans [CON6649]
Johan Vos, CTO, Cloud Products, Gluon
One of the huge benefits of JavaFX is that it enables the development of Java client applications on a large variety of devices, ranging from desktops and tablets to smartphones and embedded devices. For desktop clients, Oracle distributes only JavaFX development kits and runtime environments. Via the JavaFXPorts initiative, the community creates and distributes SDKs (including runtime environments) for Android, iOS, and embedded. All SDKs are built with the same OpenJFX code that also powers JavaFX on the desktop. This session shows the current state of JavaFX on mobile and embedded and previews future plans. Expect simple demos as well as complex applications running on tablets, smartphones, and embedded devices.
---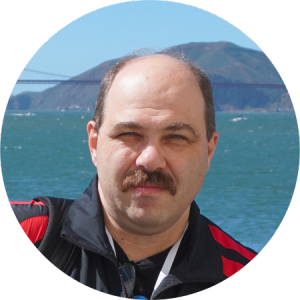 Gluon: JavaFX for the (Mobile) Enterprise [CON3572]
Eugene Ryzhikov, CTO, Client Products, Gluon
Johan Vos, CTO, Cloud Products, Gluon
Gluon enables developers to create an end-to-end solution that offers a first-class user experience on desktop, mobile (iOS and Android), and embedded devices and that integrates with data synchronization and cloud services. The entirely Java-based technology allows for one code base for all devices. Gluon also provides IDE plugins and is responsible for continued development of the JavaFX Scene Builder tool to accelerate developers' work. This session shows how you can create enterprise JavaFX applications that run on a range of devices. Gluon technology is partially open source, so a large part of the presentation covers how developers can make use of this technology at no cost and how they can get involved.
---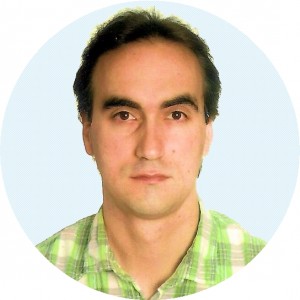 One Codebase to Rule Them All: Going Mobile with 2048FX [CON3255]
Jens Deters, Senior IT Consultant, codecentric AG
José Pereda, Dr. Industrial Engineer, Gluon
Although JavaFX enables Java developers to create client applications with compelling user interfaces, the market tendencies are going to mobile and the web. JavaFXPorts is an open source project that enables JavaFX developers to package and deploy their desktop applications on mobile devices with minor changes. This session tells the story of the 2048FX application and how a nice desktop game application became a mobile app available on the Google Play Store and the Apple App Store. Attendees will see all the steps required to create a JavaFX application that runs on desktop and mobile devices and how native interaction can be added to each platform. Useful guidelines are provided for successfully distributing applications on the major app stores.