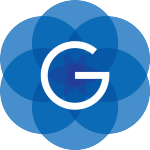 The Gluon team is really proud to share the news that we have received a Dukes Choice Award at this years JavaOne conference. The Dukes Choice Award is highly coveted and respected by the Java community, so we are humbled and immensely proud of ourselves for winning it. We take it as recognition of the hard work we are doing to get Java and JavaFX growing on mobile devices, including our work on projects such as JavaFXPorts and Scene Builder. The Gluon software stack, both open source and commercial layers, are the very best way to get your Java software running on iOS, Android, and embedded platform (and it will work great on desktop platforms too!). For those of you wanting a software solution that spans mobile, embedded, and desktop, our Gluon Mobile library is the very best option out there. For those who want a great desktop application development experience, check out the freshly released Gluon Desktop.
This year has been an amazing year for Gluon, with our team growing, the number of products, services, and open source projects that we support continuing to grow, Government funding, and a growing customer base (for consultancy, training, and our products / services). We feel that we are only just getting started – in the next year we plan to grow our team even more, and invest even more heavily in our products (Gluon Cloud, Mobile, and Desktop, as well as other upcoming products) so that we can continue to push forward the state of the art.
This backs up the Dukes Choice award that LodgON won last year for the JavaFXPorts project (which is now part of Gluon, as some of the founding members of Gluon are also the team from LodgON). This back-to-back win for LodgON / Gluon is a remarkable achievement, and we plan to keep pushing harder than ever to earn further recognition from you, our community of like-minded friends.
Thanks to Oracle and the JavaOne organizers for awarding this prestigious award to us – we really appreciate it, and we will work hard to continue to reflect the core values of Java – community, open-source, and write once, run anywhere!