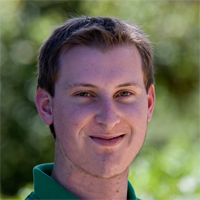 Today Gluon announces that Jonathan Giles (on Twitter @JonathanGiles) has joined the Gluon advisory board. For those of you that don't know Jonathan, he is a principal member of technical staff at Oracle Corp, where he works in the Java team on JavaFX technologies. Jonathan has been a long time proponent of Java client technology, publishing his well-renowned 'Java desktop links of the week' on his personal blog for over five years now. He also maintains the FXExperience website, the primary destination for users of JavaFX.
For many out there, Jonathan joining our advisory board will be no surprise. For one, many of you will know that he is only too happy to respond to emails about JavaFX, so his role on the Gluon advisory board is merely a slightly more formal extension to that. For two, Jonathan has been involved in (or the creator of) a number of JavaFX related projects, many of which overlap with founders of Gluon (for example, Jonathan and Eugene worked together extensively on ControlsFX, and Jonathan and Johan worked together extensively on DataFX).
Jonathan's experience as a member of the Java team at Oracle will be hugely beneficial to Gluon as we work to bring you Gluon Mobile. His knowledge on API design, UI design, and UI control design is exceptionally high, and we will be sure to pick his brain as often as we can.
We thank Jonathan for accepting our request to join our advisory team. Due to his employment at Oracle we can appreciate that he will necessarily be guarded in some aspects, and we thank Oracle for allowing Jonathan to support us where he can – we promise that we will only consult with him when he isn't busy working on improving JavaFX itself! 🙂 Jonathan has accepted this role and requested that his position on the advisory board be unpaid to avoid any conflicts of interest.
With Jonathan helping out, our recent funding news, and Gluon Mobile being right around the corner, it is a great time for us, and we hope for mobile Java. More news soon!