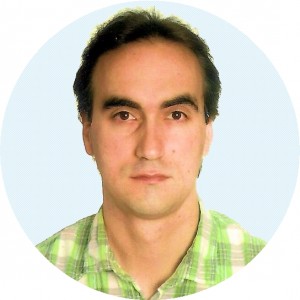 Today we are pleased to announce that José Pereda has joined Gluon as a software engineer working on the Gluon Mobile library, as well as being involved in customer engagements and training.
José holds a PhD from the University of Valladolid, where he has worked for the last 18 years. In the last few years he has been actively involved in the Java desktop world, in particular his explorations into JavaFX 3D, finger tracking, and other projects which have been pushing the boundaries of the JavaFX state of the art.
We are incredibly pleased to have José on board. As noted he brings with him a huge wealth of experience in the JavaFX landscape, and we will be putting that to good use, starting immediately!
For people wanting to contact José, you can reach him at jose.pereda@gluonhq.com. You can read his blog at http://jperedadnr.blogspot.com/ and follow him on twitter at @JPeredaDnr. For all other communication, you can contact us using the usual means.
Welcome aboard José!