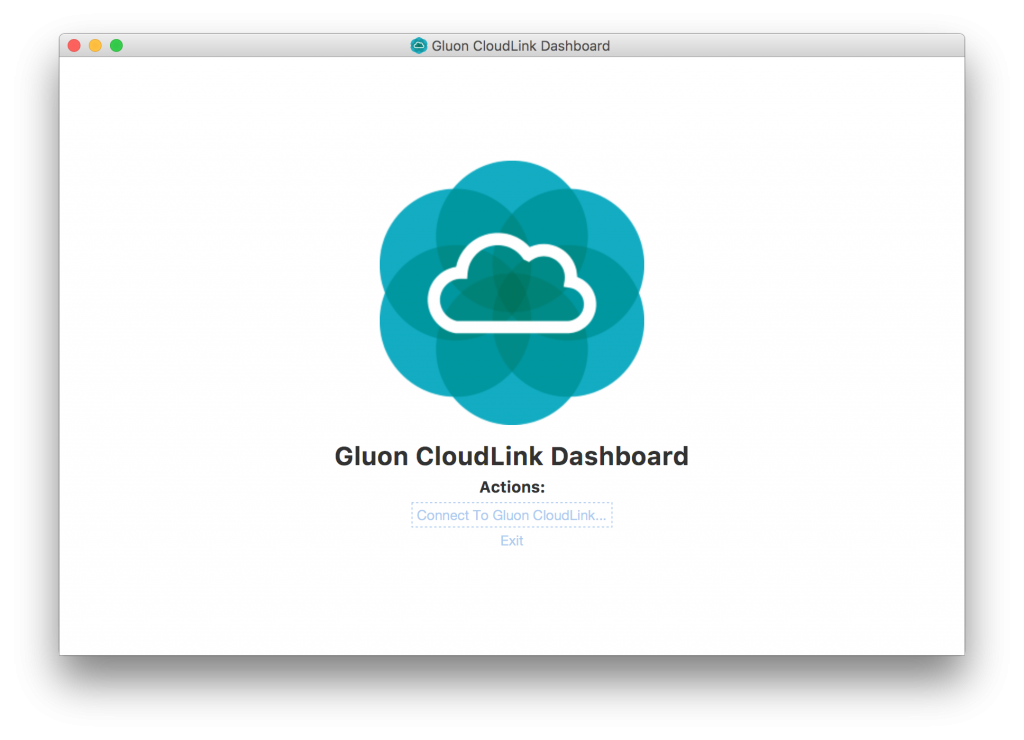 ---
Connect
With Gluon CloudLink Dashboard you can easily see what is happening inside your cloud applications. You are in complete control – no data is outside your reach.
Gluon CloudLink Dashboard can connect to multiple Gluon CloudLink applications at once, so you can always have your finger on the pulse of your critical cloud infrastructure.
Monitor the performance of your cloud, and understand how you are doing against the monthly allowances permitted by your Gluon CloudLink subscription (coming soon).
Got a big event coming up? Automatically scale up your cloud to the next tier while you need it, then scale back down. Gluon takes care of the hardware provisioning and billing – you can just focus on your applications success (coming soon).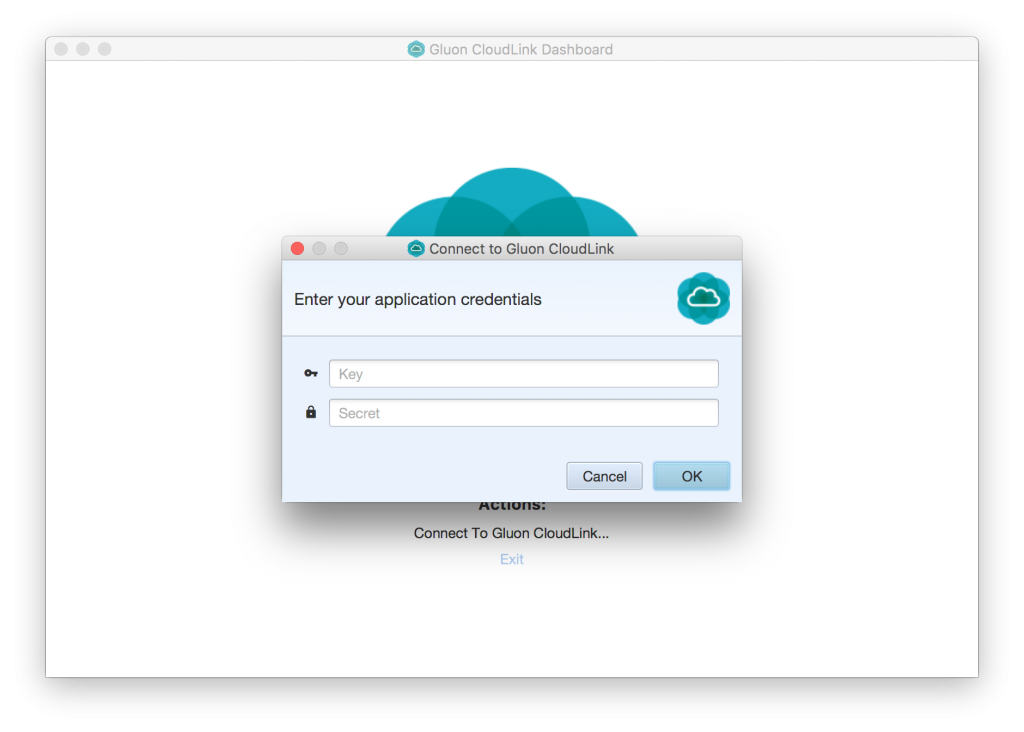 ---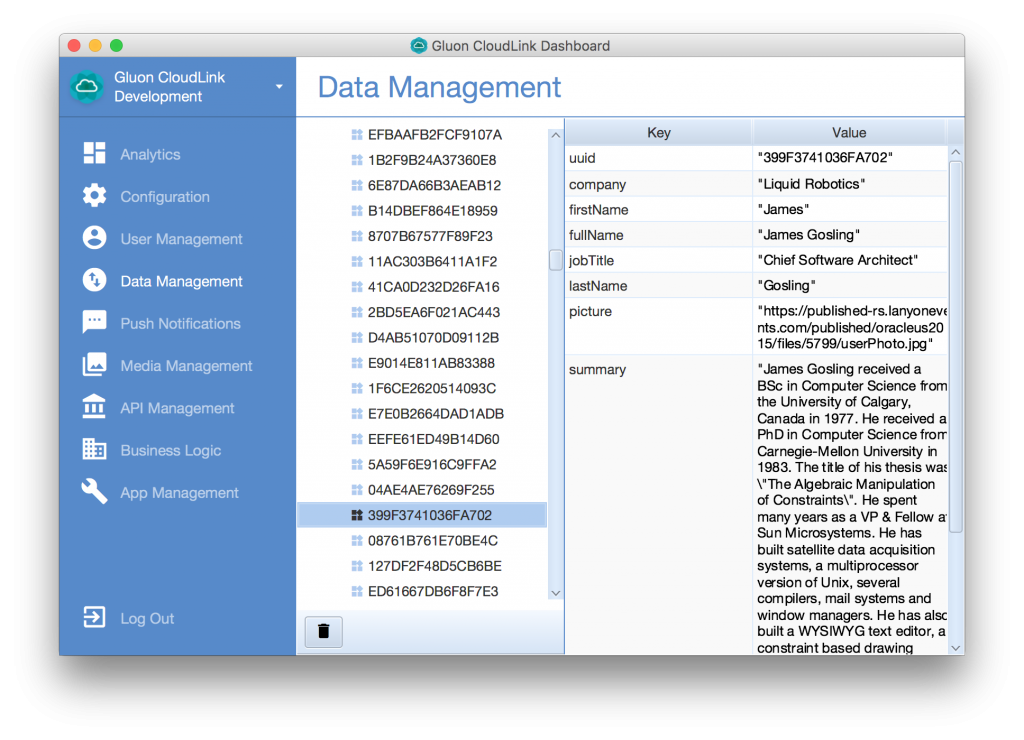 Your Data At Your Fingertips
Connect to your Gluon CloudLink applications and the data streams in.
Edit or delete data that is no longer relevant.
Easily run backups to download your cloud data, or to store it safely on the Gluon CloudLink servers (coming soon).
Search for relevant data using built in server-side search tools (coming soon).
---
Download CloudLink Dashboard