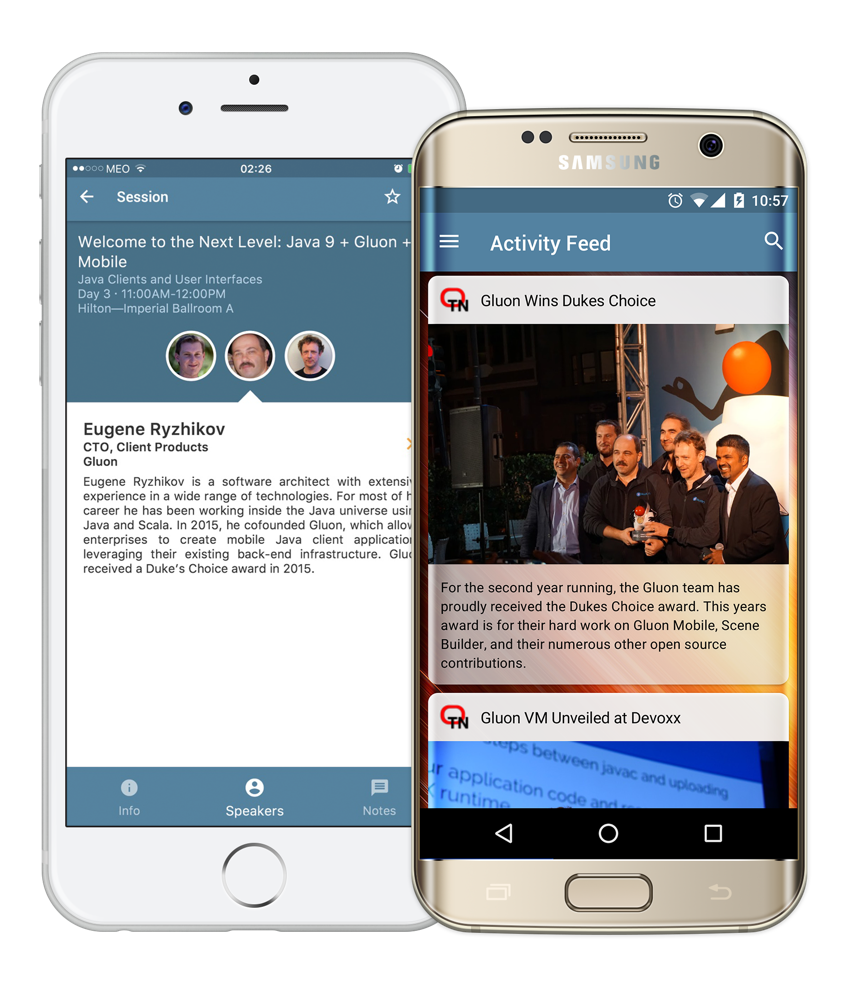 Whilst Scene Builder is downloading, have a coffee and let us introduce you to Gluon Mobile.
Create high-performance, great-looking, and cloud-connected mobile apps from a single Java code base for iOS and Android.
Scene Builder supports Gluon Mobile out of the box, with built-in templates to rapidly start building mobile apps. So you've already taken the first step!
Let's get you started with Scene Builder and Gluon Mobile, as well as a number of sample applications to make sure you hit the ground running.