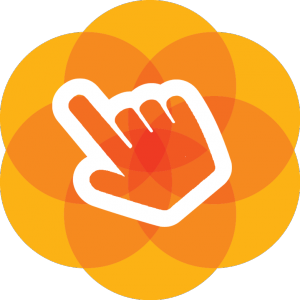 Scene Builder is a very popular drag & drop user interface designer tool for JavaFX. It allows for rapid iteration and separation of design and logic for team members to quickly and easily focus on their specific layer of application development. With over 2 million downloads since Gluon started distributing it in 2015, Scene Builder clearly is a widely used tool.
Gluon Scene Builder version 18 continues our effort to release a new version of Scene Builder with every major Java/JavaFX release. It comes packed with features and bug fixes. In the last 6 months, the community came together to add 6 features, 7 bug fixes and a number of small changes related to build and overall code quality. For complete list of changes, checkout Scene Builder's Release Notes for 18.0.0.
We are especially excited about this release because of the large involvement of the wider JavaFX community. In January 2022, Almas Baimagambetov, amongst many things the creator of FXGL, stepped up and took a major leading role in working on Scene Builder, and making the process of development and early releases more streamlined and developer friendly. Specials thanks also go to Oliver Löffler, Andres Almiray and all other contributors. We can state that Gluon Scene Builder 18 is now more a community product than ever before.
As always, lets talk about few exciting features of this release:
Scene Builder for Apple M1
Scene Builder 18 marks the first release where it is available for Apple M1 Silicon. Go ahead and give it a try.
New improved Welcome Dialog
Scene Builder 18 comes with an improved Welcome Dialog for much richer user experience.
Easy copy functionality in ColorPicker
ColorPicker now allows users to easily copy colors directly from Scene Builder. The new functionality allows copying color either as Java code or hexcode via CSS mode.
New JavaFX help menu
Find all the links to learn about JavaFX directly from Scene Builder. The Help menu now has a "JavaFX" menu item which links to all documentations related to JavaFX.
Contributions
Scene Builder is open source and available on GitHub star
Contributions are welcome: file issues, feature requests, or submit a pull request. We are thankful to all contributors who have diligently contributed in making Scene Builder better. This release wouldn't be possible without you all <3.
Whether you are already using Scene Builder or you are a new user, download the latest version and give it a try.
Support
While Scene Builder is completely free and Open Source, Gluon has a number of services that allow you to influence our work.
If JavaFX or Scene Builder are important to your company or you need first-class support, contact us about our JavaFX Long-Term-Support plans.