Due to popular demand, we are now making available a 64-bit build of Scene Builder, as well as the Scene Builder Kit library, over at the
downloads page
. For all Windows users of Scene Builder, we highly recommend you use the 64-bit version if your system supports it (which it should).
For those of your unfamiliar with Scene Builder Kit, it is used by IDE developers and people involved in creating tooling. It allows for Scene Builder to be embedded into these tools in a cohesive way, such that is becomes part of the tool. Most users will not want to download this – stick to Scene Builder itself.
Finally, you guys are amazing! We never imagined that the appetite for Scene Builder downloads (and improvements) was so high – we've had in excess of 11,000 downloads since making the builds available.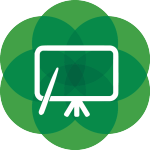 Remember: Gluon offers training and consulting services – we're just an email away from helping you!