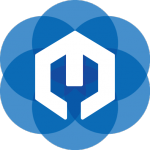 When we released Gluon Mobile 1.0 we knew we were just at the beginning of a long journey. Today we announce the next step of that journey – Gluon Mobile 2.0 is now available for immediate use by our current customers and new customers alike. We never planned for the next release of Gluon Mobile to be as major as it is, but given our rapid growth we've been able to put many more engineers on the task than previously anticipated. Because of this, we firmly believe that this release deserves the '2.0' designation bestowed upon it.
We're busy working on a 'features' page that will give a good overview of all the features in Gluon Mobile, so for now we will just briefly summarize the new features in this release:
An AppBar control for easily presenting a title, navigation and action icons, as well as an 'overflow' menu.
A navigation drawer for putting links in a slide-out menu to various views.
A settings UI for allowing users to toggle settings inside your application.
We've now got a responsive grid API, like what you see in Bootstrap
ToggleButtons and DropDown buttons got the Material Design touch.
We've filled out the dialogs API – we've built a TimePicker, DatePicker, and a number of alerts.
We've started work on a view transitions API, to enable nice transitions between your views, and we have a heap of pre-built transitions available.
We've done another round of editing on our Gluon Mobile documentation.
We've added the Chip control to our collection of controls.
On top of these new features, we've added a lot of bug fixes, documentation updates, and a ginormous amount of small tweaks and improvements.
If you're an existing Gluon Mobile customer, you can use this release as per usual. If you're not yet a customer, head on over to the Gluon Mobile product page to learn more, or buy now!