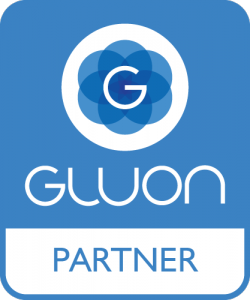 Gluon is a hive of activity these days – our team is working closely with clients on training and consulting services, developing the next releases of Gluon Mobile and Gluon Cloud, developing our open source libraries, and developing new products that will be released in the coming months. One program we've created recently and which has been massively popular with our clients is the Gluon Partner Program. The Gluon Partner program is the premier program offered by Gluon, and is designed for companies who view their relationship with Gluon as a strategic investment. It goes beyond the Gluon Mobile licensing tiers, as well as the open source commercial support tiers.
We think the combination of benefits offered to members of the Gluon Partner Program speak for themselves, so we'll just list them all below:
Unlimited licenses for Gluon Mobile,
Quarterly briefings on our development plans,
Ability to influence our internal and open source road maps,
A technical account manager for you to contact whenever necessary,
Priority email support,
Daily builds of our supported open source projects,
Public acknowledgement on our website (if desired),
Permission to use the Gluon Partner logo on your website and advertising materials,
Some of our clients choose the Gluon Partner Program to get the unlimited Gluon Mobile licenses, others for the reduced consulting rates, and others still for the closer relationship. For companies that can see the value of being a Gluon Partner, please contact us using the form below, and we will be in touch to discuss details and pricing.
---